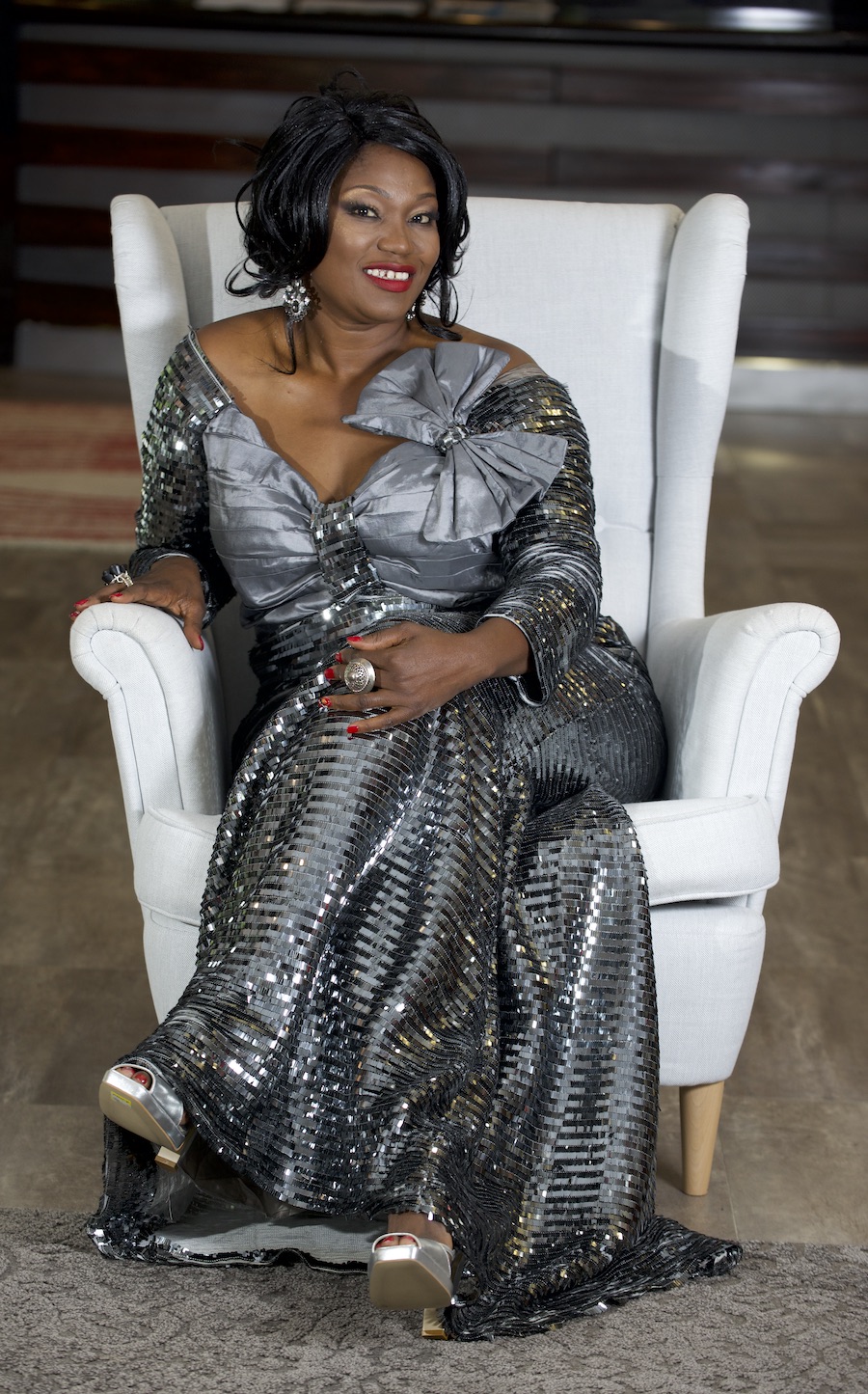 Giilehs bio
RECORDING ARTIST| SONG WRITER | ACTRESS | TALK SHOW HOST | ENTERPRENEUR | HUMANITARIAN
GIILEH KEBBIE SCHOLZ| US PRESIDENT JOE BIDEN LIFETIME ACHIEVEMENT HONOREE | RECORDING ARTIST| SONG WRITER | ACTRESS | TALK SHOW HOST | ENTERPRENEUR | HUMANITARIAN

Giileh is a gospel recording singer/songwriter, actress, goodwill ambassador, Enterpreneur, Humanitarian, and Senior Healthcare and IT Professional. She is a wife, a mother of four, an alumni of the St. Joseph's Secondary School, Freetown, and the Albert Academy. Giileh holds a Bachelors degree in Economics from the prestigious Fourah Bay College, Mount Aureol, Sierra Leone and a Masters in Technology Management from the University of Maryland University college. She is a member of New Life Ministries International Church in Maryland.
Since launching her debut album in 2011- "Bringing the News" – Giileh has been a guest on the Voice of America program hosted by David Vandy "African Beat" which was aired on "Infocus Television". She has been interviewed on BBC Focus on Africa and Network Africa for her songs and has also been invited by Dr. Bobby Jones of the famous BET
Bobby Jones Gospel Show to appear as a guest on his most recent network Impact TV. She has also shared the stage with various artists and participated in the African Gospel Musical Contest along with multiple gospel concerts and non-profit fundraising events.
Giileh has helped form multiple organizations with the goal of empowering and uniting the entertainment industry. She is the founder of the Sierra Leone Association of Artists and Musicians (SLAAM) www.slaam.org . A non profit whose mission is to promote awareness, provide a forum, and advocate for the creative and economic vitality of the Sierra Leone Entertainment Industry. Under her leadership, SLAAM has gained global recognition and hosted it's infamous Lifetime Achievement Awards for five consecutive years, recognizing Sierra Leone's unique and hidden talents. In 2018 Giileh traveled to Sierra Leone and worked with SLAAM executives in Sierra Leone to host the first Gospel Conference uniting multiple christian music ministers at the New Life Ministries Intl Church Corporate Head quarters. Bringing recognition to the talents of christian music ministers and the need to work in a unified manner.
She was the Public Relations Director of the African Gospel Network which hosted the African Gospel Musical Contest for five consecutive years, encouraging and promoting African gospel artists from all over the world. She also served as Public Relations officer of the Sierra Theatre Productions, Sierra Leone's first theatre company in the United States, hosting thearetical plays in locations such as The Smithsonian Museum and the Kennedy Center.
Giileh is the Co-Founder and Executive Director of Save TheNation, Inc, www.savethenationinc.org a non-profit that seeks to empower people in disaster situations and developing countries, providing assistance to the needy in the United States and in Sierra Leone during sentinel events such as floods, mudslides, the ebola virus, and most recently feeding the entire Moselolo Village of Moyamba, in collaboration with the descendants.
Giileh has a well-rounded entertainment career and wears multiple hats such as event coordinator, Talk Show Host which she does as a consultant for Front Page Film Studios, and Gospel Drums who air their shows on USA National Television networks and internet TVs. She transitioned into the movie industry in 2014 with her first appearance in the film "Red Rose" alongside Nollywood personalities like Ogye Okoyi, and the Nollywood USA blockbuster "Double Wahala" alongside Diewet Ikpechukwu, American mama, Ijeke, and many others.
In March of 2022, Giileh released her 2nd gospel album which become a hit, at whichever she was also presented with us. President Joe Biden's lifetime achievement award. Giileh has since made multiple diplomatic appearances, opening for the event of Sierra Leone's bid for the UN Security Council, the departure of the US Secretary of State, and much more. She is set to launch her TV network with multiple shows in early 2023 and has recently as secretary of Salone As One started an initiative to create awareness of mental health. Organizing events in the USA for SLAO and reaching out to churches through her NGO Save the Nation - in Sierra Leone to create more awareness on Mental Health.
Noted Awards and Recognition
2022 – US President Joe Biden Lifetime Achievement Award, seal, and Medal of Honor
Honorary award from SLAUW – Sierra Leone Association of University Women
2019 – Inspirational Woman of Substance award – Awarded by the MDQ Organization
2018 – Best African promoter – Awarded by the African Awards of Washington
2018 – Honorary Award – Awarded by the Sierra Leone Entertainment Awards
2016 – Service Award Presented to Save The Nation – in the fight against Ebola
2016 DEA – Sierra Leone Best Gospel AwardAward
2014 1st movie appearance in Movie entitled Red Rose
2014 Big Voice of Africa Pioneer of the year award
2013 Gems of Africa Award
2013 Sierra Leone University Women's Entertainment Award
2013 Save Sierra Leone Foundation – Sierra Leone's top 100 Humanitarians Award
2012 Sierra Leone Association of Artists & Musicians Appreciation Award
2012 – Interviewed by the BBC focus on Africa for her song Nchomalain
2011 Sierra Leone Music Television (SLMTV) best gospel Album award winner for her "Bringing the News Album"
December 2011 –Sierra Leone. – Presidential Lodge Performance for SL. President H.E. Ernest B. Koroma
pril 2011 – Maryland USA – Sierra Leone's 51st Independence Day Celebrations, hosted by the Embassy of Sierra Leone & Save Sierra Leone Foundation.
Played leading role in play "Let me die alone" A John Kolosa Kargbo's play directed by David Vandy featuring Sierra Leone's 1st woman Paramount Chief Madam Yoko.