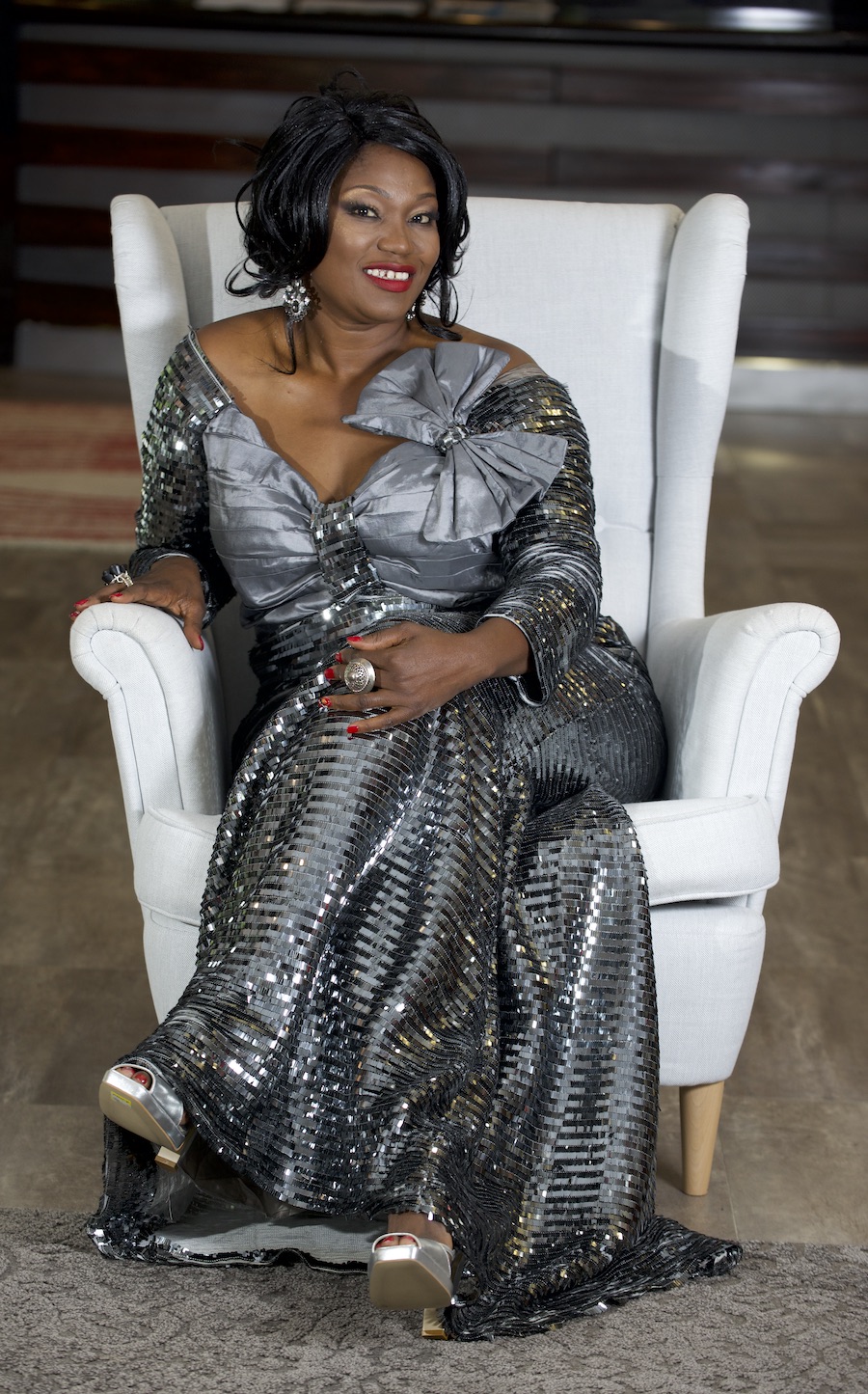 Her Story
RECORDING ARTIST| SONG WRITER | ACTRESS | TALK SHOW HOST | ENTERPRENEUR | HUMANITARIAN
Giileh is a gospel recording singer/songwriter, actress, goodwill ambassador, and Senior executive of Shenge consulting a marketing, web design, and graphics company – she is a wife, a mother of three. And holds a bachelors in Economics from the prestigious Fourah Bay College, Mount Aureol, Sierra Leone and a Masters in Technology Management from University of Maryland University college.
Since launching her debut album in 2011- "Bringing the News" - Giileh has been a guest on the Voice of America program hosted by David Vandy "African Beat" which was aired on "Infocus Television". She has been interviewed on BBC Focus on Africa and Network Africa for her songs and has also been invited by Dr Bobby Jones of the famous BET Bobby Jones Gospel Show to appear as a guest on his most recent network Impact TV. She has also shared the stage with various artists and participated in the African Gospel Musical Contest along with multiple gospel concerts and non profit fundraising events.
Giileh has helped form multiple organizations with the goal of empowering and uniting the entertainment industry. Giileh is the founder of the Sierra Leone Association of Artists and Musicians (SLAAM) www.slaam.org . A non profit whose mission is to promote awareness, provide a forum, and advocate for the creative and economic vitality of the Sierra Leone Entertainment Industry. She is also the Public Relations Director of the African Gospel Network www.africangospelmc.org which has hosted the African Gospel Musical Contest for five consecutive years, encouraging and promoting African gospel artists from all over the world. Giileh is the Founder and Executive Director of Save The Nation, Inc, www.savethenationinc.org a non profit that seeks to empower people in disaster situations and developing countries, they shipped up to 80 boxes of books to schools that were affected in the Shenge region of Sierra Leone by the drowning of 145 people, especially school children trying to go to schools by boat, and in 2015 shipped medical supplies for hospitals to help in the fight to combat Ebola in Sierra Leone.
Giileh has a well-rounded entertainment career and wears multiple hats such as Talk Show Host which she does as a consultant for Front Page Film Studios, and African Gospel Drums who both air their work on USA national television networks and internet TVs. She has recently transitioned into the movie industry in 2014 with her first appearance on the film "Red Rose" alongside Nollywood personalities like Ogye Okoyi, and the Nollywood USA blockbuster "Double Wahala" along side Diewait Ikpechukwu. Before the end of the year 2018 Giileh is expected to be in another movie by Prime International Productions entitled "Red Bottom" and another resounding Epic Movie entitled Xolani Directed by infamous Nollywood Producer Obed Joe (DGN).
Noted Awards and Recognition
2016 – Service Award Presented to Save The Nation – in the fight against Ebola
2016 DEA – Sierra Leone Best Gospel AwardAward
2014 1st movie appearance in Movie entitled Red Rose
2014 Big Voice of Africa Pioneer of the year award
2013 Gems of Africa Award
2013 Sierra Leone University Women's Entertainment Award
2013 Save Sierra Leone Foundation – Sierra Leone's top 100 Humanitarians Award
2012 Sierra Leone Association of Artists & Musicians Appreciation Award
2012 – Interviewed by the BBC focus on Africa for her song Nchomalain
2011 Sierra Leone Music Television (SLMTV) best gospel Album award winner for her "Bringing the News Album"
December 2011 –Sierra Leone. – Presidential Lodge Performance for SL. President H.E. Ernest B. Koroma
pril 2011 – Maryland USA – Sierra Leone's 51st Independence Day Celebrations, hosted by the Embassy of Sierra Leone & Save Sierra Leone Foundation.
Played leading role in play "Let me die alone" A John Kolosa Kargbo's play directed by David Vandy featuring Sierra Leone's 1st woman Paramount Chief Madam Yoko.